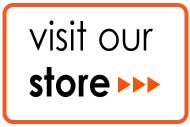 Pushed ahead by the COVID-19 issue which has impacted all our lives, we have implemented an online shop, making it easy for you to browse and buy from your local store!
We have been adding new products and categories to give you a simple and easy way to buy from us!
It is easy to navigate on either computer or phone!
Your payment methods at the moment are either via internet banking, or payment on collection.
We will be adding payment methods such as Paypal or Stripe, but we haven't added this yet.
You can opt for delivery, and the standard charge is $8.00 for a package, or you can click-and-collect and have someone call in and collect for you.
We may be able to drop off for free if you are right in town.
We welcome any feedback, and we have included a form for "ask me" where you can enquire about anything you want.
How do I find it? Simply go to our homepage, and click on the like that takes you to the store www.kauricomputer.co.nz
To visit the store click here
The shop is open as normal, but we have been shutting earlier than usual to do the onsite work that has been in high demand.
Open hours 8.30 till 3pm, but will be back to 4.30 closing once things return to normal!