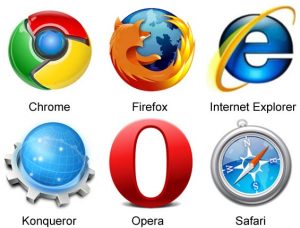 Just a note to internet users, make sure you use an updated browser like Google Chrome or Mozilla Firefox and don't use Internet Explorer.
Most of the problems we see come about the computer 'freezing' and slow are solved by asking which browser you are using! What do you click on?
Oh – I just click on the blue E ! Well don't.
Internet Explorer is not good enough when you are on Facebook and watch video or other media.
The new Edge browser on Windows 10 is improved, but still can cause problems. Microsoft trying to better Google Chrome, but they fall short.
Stick with Google Chrome, or your preferred one, and make sure to keep it updated!