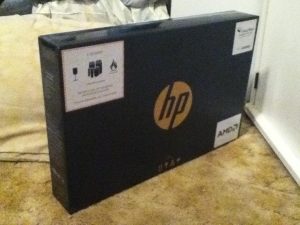 So you want a new computer, and need a few tips on setting it up?
A lot of people buy their new laptop from a store, and it comes in a box, with "easy setup: instructions inside!
Most of it is straight forward once you unpack it and turn it on for the first time.
You are asked for your country, and keyboard layout (we use US), connect to the internet…
But hold that one, because the next thing they ask you to do is sign in with a Microsoft account. Well, in some cases this might be good, especially if you are already paying for subscriptions such as Microsoft Office 365, etc.
For most people, you only want to have a local account on that computer, and not be complicated by trying to create a Microsoft account, or even trying to remember your old password for it if you had set one up prior.
Unfortunately, if you connect to the internet in the setup, it makes it hard to try to opt for a local account. So skip the internet connection, and then it will ask you for a local account. They will popup saying are you sure you want to do this with "limited setup" options, but yes you do.
Once your account is created, you may be presented with software and registration options, but most can be skipped.
You will have to remove any antivirus trial programs before installing your preferred Internet Security programs.
After lots more updating, your computer should end up how you want it!